3 Side Hustles for Bilingual Entrepreneurs
Knowing more than one language fluently is a gift and an opportunity. It makes no difference whether you learned your second or third language at home or in a language class —once you can prove your fluency a world of opportunities will open up to you. You, like many other folks, may be looking to increase your monthly paycheck by adding a side hustle to your weekly activities. If that's the case, being bilingual (or multilingual) is a great boost.
The internet is a world of content—videos, blogs, websites, and more—and that content needs to reach more people than ever before. Content creators need your ability to translate, transcribe, and proofread. Some of these skills require training, but some don't. Either way, as a bilingual entrepreneur you've got a leg up in the world of hustling. After all, a company is more likely to hire a Korean speaker to translate a document than send an employee to learn Korean, right? You could be that translator! Below are a few ways to use your language skills to boost your income.
Translation and Transcription
Can you listen well and type quickly? If so, transcription might be the gig for you. There's definitely a learning curve, but experienced transcribers usually make about $1 per audio minute, which comes to about $15 an hour. If you're experienced in specialized subjects, like science, technology, medicine, or finance, you could charge even more. And those are the going rates for English language transcription—for other languages, the rates go up. Many transcribers use free software to slow down the audio file and make it easier to transcribe.
Translation is a more specialized skill and requires training, but it's also more lucrative. Some translation companies will hire freelancers and train them, although that's more rare. Translation courses are, however, widely available and not overly expensive. Many of these courses can be completed online. Translation rates depend on the complexity and specificity of the work—highly technical documents will pay a higher rate than a simple company memo. Rarer languages pay higher rates as well. Translators can make anywhere between $30-70 an hour.
Subtitling
If you're more of a video person, interpretation or subtitling might be a better fit. Unless a video creator wants to go with YouTube's automatic captioning (which isn't the greatest) they'll be hiring someone to add subtitles to their videos. This is similar to transcription, but it includes visual cues and references to music. Subtitlers can make approximately $7 per minute of video, depending on the complexity of the project. 
Proofreading and Content Writing
Every company has a website, and every website is made up of words—landing pages, company blogs, product descriptions, and more. Not to mention social media copy and newsletters. The online business world is made of words. If you're interested in content writing, there's plenty of part-time work to be had. Writers make a minimum of $0.10 a word, although that varies. It's best to get some experience through one of many content agencies who find the clients for you before striking out on your own or to take one of the many content writing courses out there to beef up your skill set.
Any content writer who is crafting a blog or social post is only as good as their proofreader. The last thing you want is to submit a newsletter with an embarrassing typo that gets sent out to tens of thousands of subscribers. If you've got an eye for typos and grammatical errors, you may have found your calling. Whatever language you're proofreading in, your employers will be grateful for every error you catch. Proofreaders can make from $30-$100 an hour, depending on expertise, project complexity, and language skills.
Additional Resources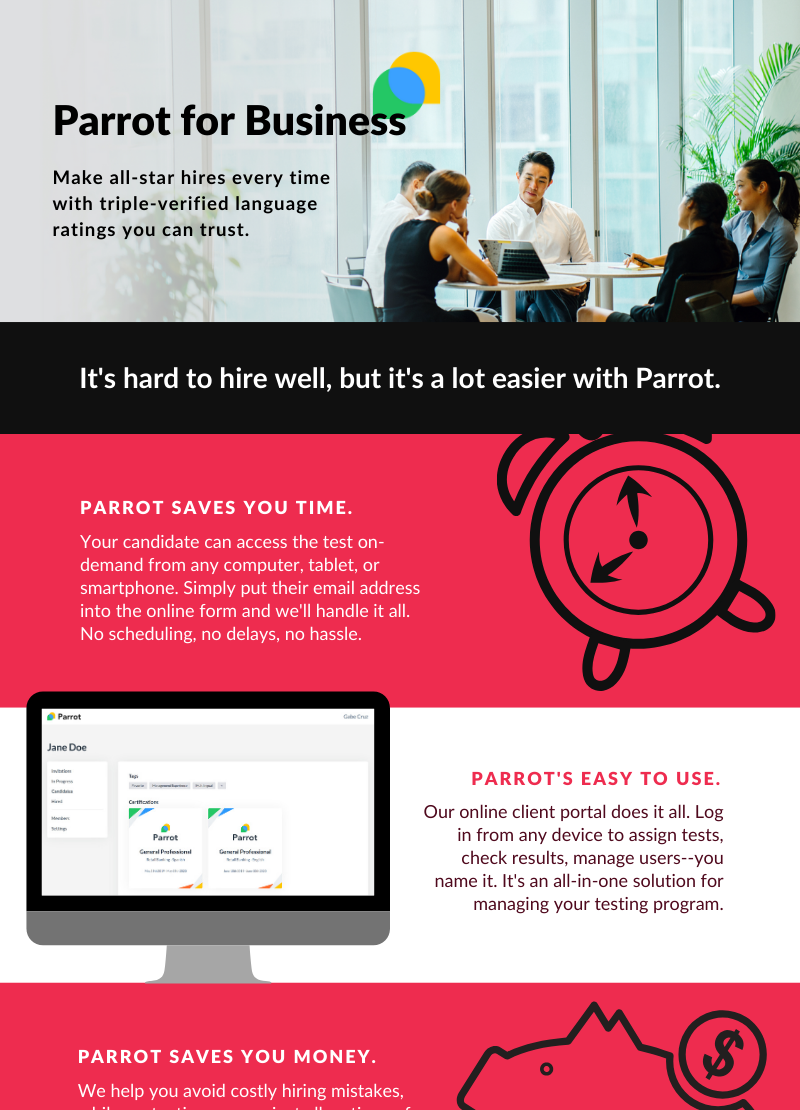 Parrot for Business Info Sheet
We built Parrot to help businesses hire candidates with the language skills those businesses need to grow. Read this info sheet to learn more about how easy your testing program could be.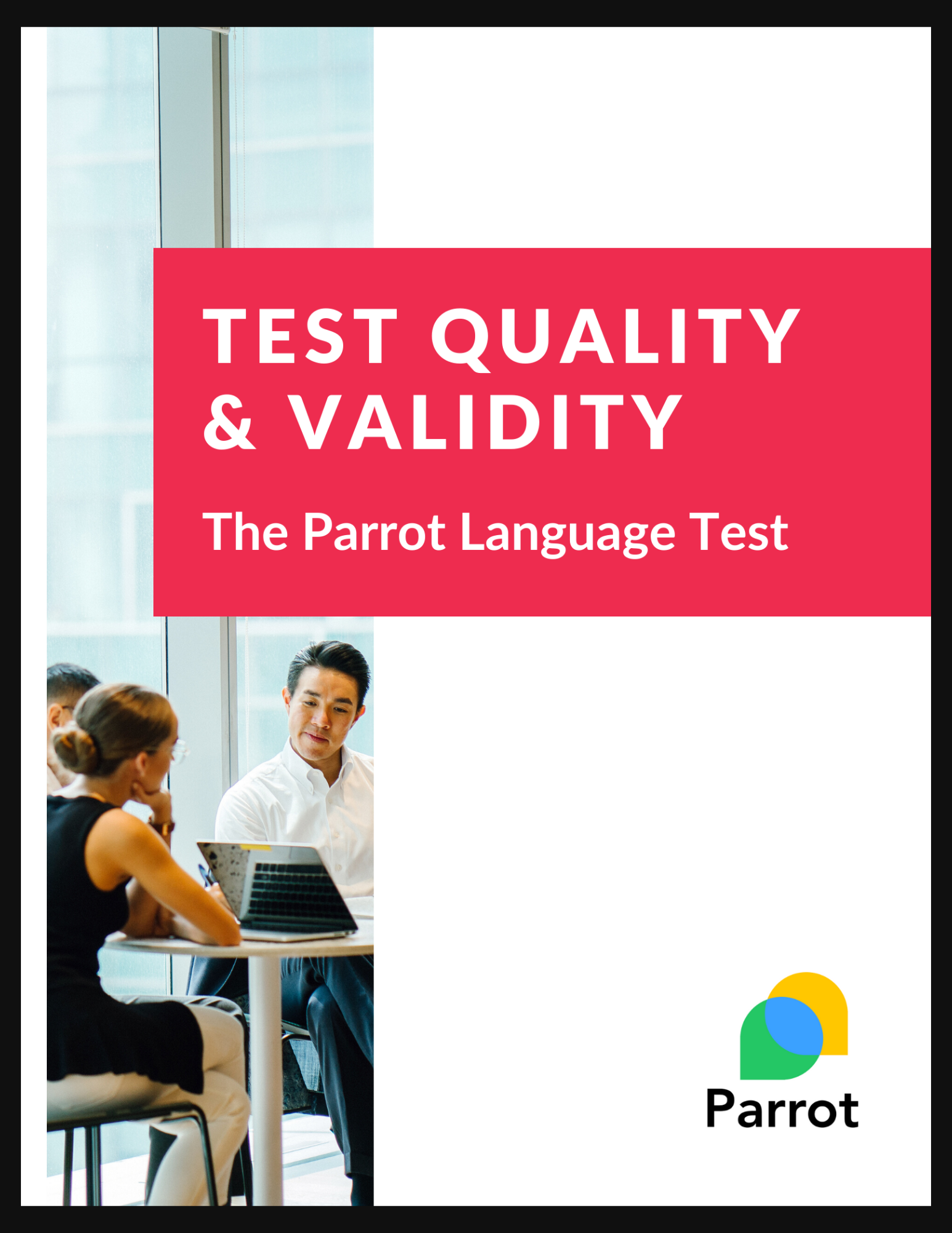 Test Quality & Validity
By combining an innovative methodology with modern tech, we're creating a new standard for evaluating language skills. However, none of that would matter if our results weren't also unquestionably valid. This report shows how we've fine-tuned our method to meet and exceed key industry standards for validity.